350 PS, 167 mph top speed and 1g of lateral acceleration.
The 2.3-litre EcoBoost powered Focus RS delivers some impressive statistics.
All are enhanced by a series of advanced performance technologies, including All-Wheel Drive, Launch Control, selectable Drive Modes…
As for the car's design and styling, it speaks for itself.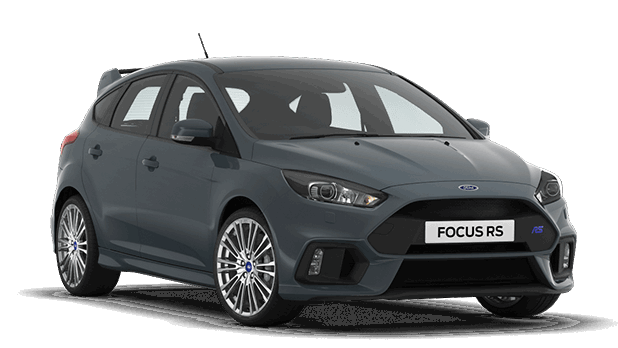 ---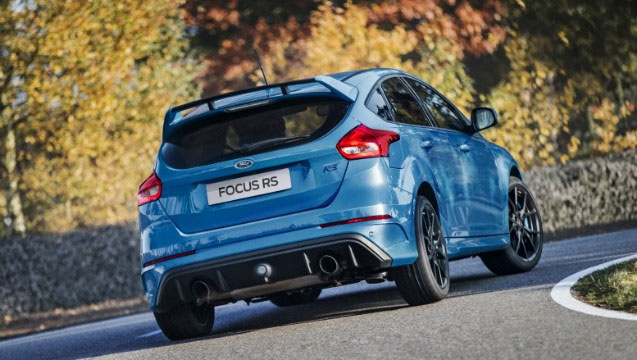 Exceptional cornering control
Ford Performance all-wheel-drive (AWD) with Dynamic Torque Vectoring Control delivers remarkable grip and ultra-precise handling around corners.
The system employs twin electronically controlled clutch packs to help balance engine torque between the rear wheels to suit the road surface and driving conditions.
---
Advanced 2.3-litre EcoBoost Engine Technology
The 2.3-litre EcoBoost engine's revolutionary technology incorporates direct fuel injection, twin independent variable camshaft timing and a twin-scroll turbocharger.
Tuned and calibrated specifically for the Focus RS, the result is: maximum power of 350 PS and maximum torque of 440 Nm (470 Nm overboost).
Excellent low-end responsiveness is matched by powerful mid-range pull. And the free-revving top-end is set to a maximum limit of 6,800 rpm.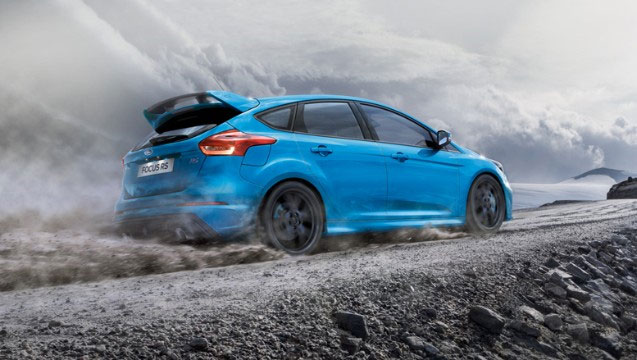 ---
Call Fairway Ford Liverpool for more information or to book a test drive.